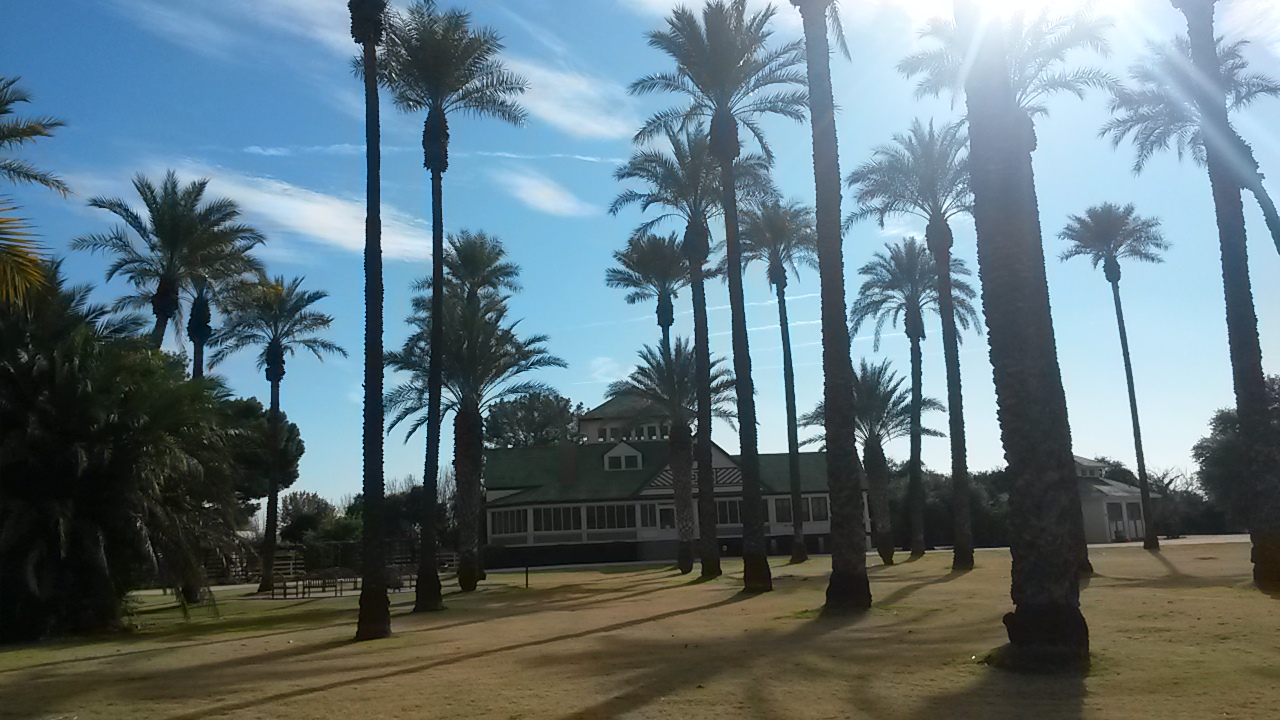 Many thanks to Scott Frische and his colleagues from the Phoenix, Arizona Date Palm Appreciation Society for their generous help in making possible a fantastic trip to see the important Date Palm Variety collection(s) of Phoenix, Arizona. With the assistance of local date palm expert Scott Frische, DPD are looking to expand the range of varieties it produces to ensure that these varieties continue to be available to growers worldwide.
The tissue culture process requires regular initiations of new starter material to ensure the continuous production of quality plants. DPD only use high quality offshoot material, DNA fingerprinted to confirm variety and specially selected from well managed traditional collections for our tissue culture process.
Visiting a variety of plantations around Phoenix including at the Arizona State University (ASU), we were shown both historic palms descended from offshoots imported over 100 years ago and new varieties which have been specially bred in the US.
The ASU grove is the 2nd largest collection of varieties in US featuring over 40 date palm cultivars originating from Morocco, Algeria, Iraq and many other countries. These include major commercial varieties such as Medjool, Deglet Noor and Barhee and many less common, but equally high quality varieties like Halawi, Khadrawy and Zahidi. As housing development has impacted upon many of the traditional date palm plantations in the Phoenix area, the ASU collection has provided an increasingly important home for many rare varieties.
A wide selection of varieties including cultivars favoured for their Khalal fruit were identified and sampled for further testing and DPD hope to begin the importation and propagation process soon.
DPD would like to thank everyone who helped make this trip so successful, most notably Scott Frische, Ron Palmer,. Deborah Thirkhill, James Badman and ASU.