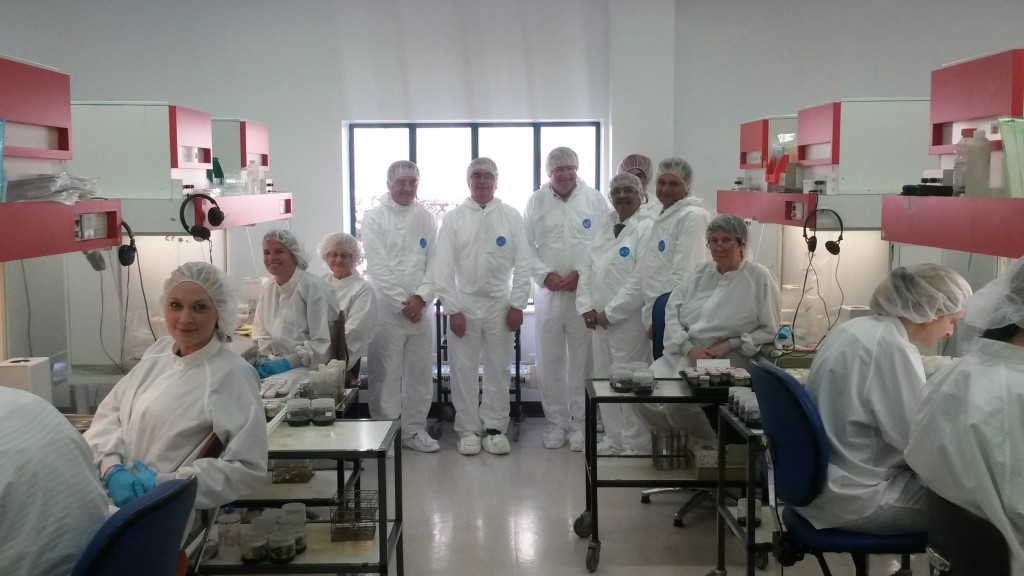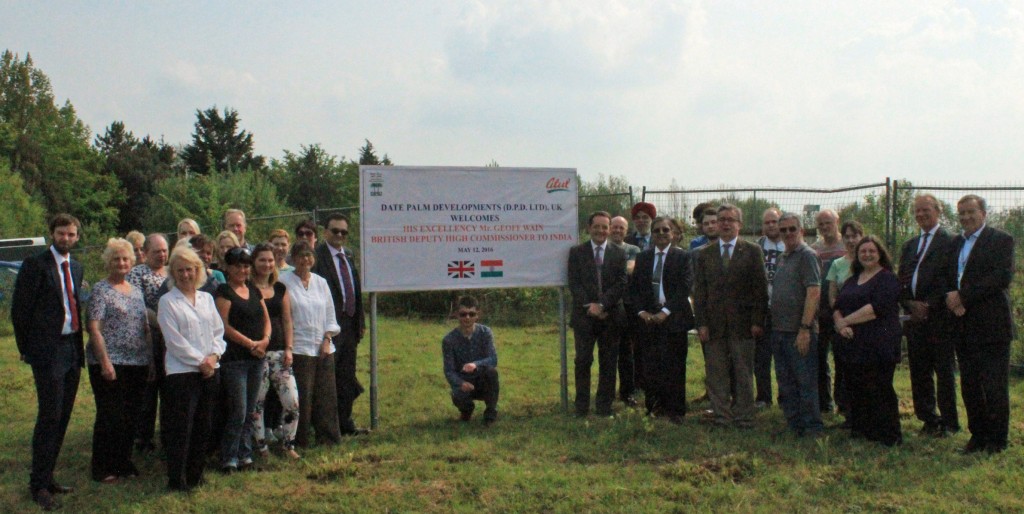 DPD were honoured to be visited by a host of important guests on the 12th May 2016. British Deputy High Commissioner for Ahmedabad Geoff Wain, UK Trade & Investment Specialist John Moss, Local Councillor Nigel Woollcombe-Adams and Company Directors Bharathy Mohanan, Ajitsingh Batra and Shailesh Pandya from DPD's parent company Atul Ltd, India were all in attendance.
Guests were invited to DPD to look at our present operations and discuss potential opportunities for expansion. After being shown a presentation on our company history and current operations, our visitors were given a tour of our laboratory and glasshouse facilities.
Of particular interest was the relationship between DPD and Atul and UK trade with India. DPD have been supplying plants to Atul since 2011, assisting them in their 'Greening the Desert' program being undertaken in Rajasthan and Gujarat States.
With a growing market demand and an increasing number of countries planting date palms, the general consensus was that DPD staff should continue with their excellent work in supplying the world with Date Palms and look at ways to expand our date palm production to ensure we are capable of meeting the increasing global demand.