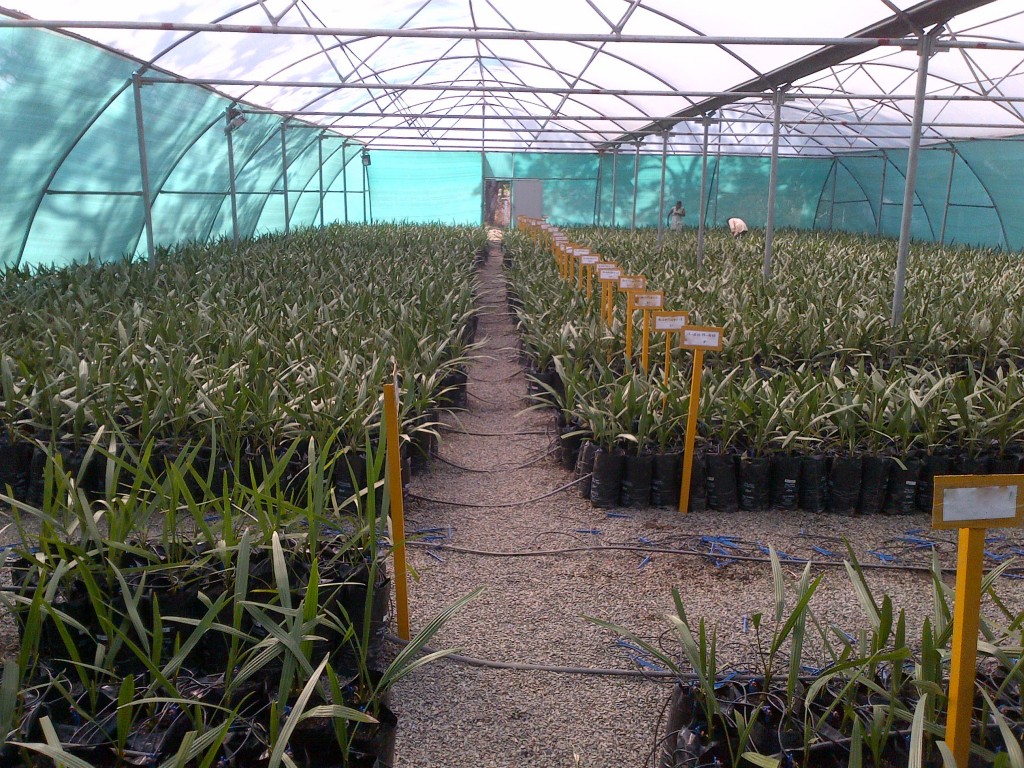 Members of staff from DPD have recently returned from a visit to their parent company, ATUL Ltd., in India.
On what was a memorable visit, we were treated to a guided tour around the brand new laboratory and nursery facilities at the ATUL Rajasthan Project. Created by a joint venture between ATUL and the Rajasthan government in Jodhpur, DPD staff were highly impressed by the commitment and enthusiasm of all involved with the project.
We went onto visit ATUL's nursery at the ATUL main campus in Gujarat. This is where we were able to see DPD plants, which had been shipped directly from the UK, growing on for sale to India's farmers. Our primary hardened plants are replanted and grown to the 1-2 pinnate leaf stage in the nursery, ready for farmers to plant. We were very impressed by the comprehensive pre and after sales service offered by ATUL to local customers, which included field preparation assistance, planting advice and classroom instruction, conducted by well qualified engineers.
The modern and well managed facilities at both sites were a tribute to the commitment ATUL are undertaking with their date palm projects in India.
We would like to thank everyone who made us feel so welcome in India and pass on our congratulations to all the staff involved for the fantastic work currently being undertaken at ATUL.